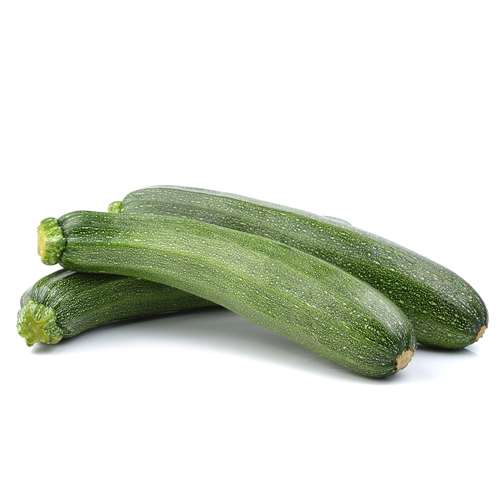 VITAMINS
According to research, 100g of courgette contains 7mg of vitamin C; this same amount offers 0.35g of vitamin B3 and provitamin A.
HOW TO PREPARE IT
To obtain all the benefits of courgette, we recommend steaming it or eating it raw. Bear in mind that it is best NOT to remove the skin.
HIGH IN FIBRE
Courgette is an ideal vegetable for people who want to lose weight, due to its rich fibre content and its low calories.
DIURETIC
Courgette has a 95% water content. Courgette is diuretic because it stimulates our organism to eliminate liquids, reducing water retention.
| | |
| --- | --- |
| Gauge | Diameter |
| P | 14 – 18 cm |
| M | 18 – 21 cm |
| G | 21 – 23 cm |
| | |
| --- | --- |
| Preparation | Net weight of box |
| 6 X 500 gr | 3,0 Kg |
| 10 X 350 gr | 3,5 Kg |
| 10 X 500 gr | 5,0 Kg |
| 500 Kg bulk bag | 5,0 Kg |
JANUARY

100%

100%

FEBRUARY

100%

100%

MARCH

100%

100%

APRIL

100%

100%

MAY

100%

100%

JUNE

0%

0%

JULY

0%

0%

AUGUST

0%

0%

SEPTEMBER

100%

100%

OCTOBER

100%

100%

NOVEMBER

100%

100%

DECEMBER

100%

100%
Bio Sol Portocarrero, SAT | Ctra San José KM 3. | 04117 Barranquete, Nijar, Almería – España.

Legal notice | Company policy