Cherry Tomato "Tasty Colours"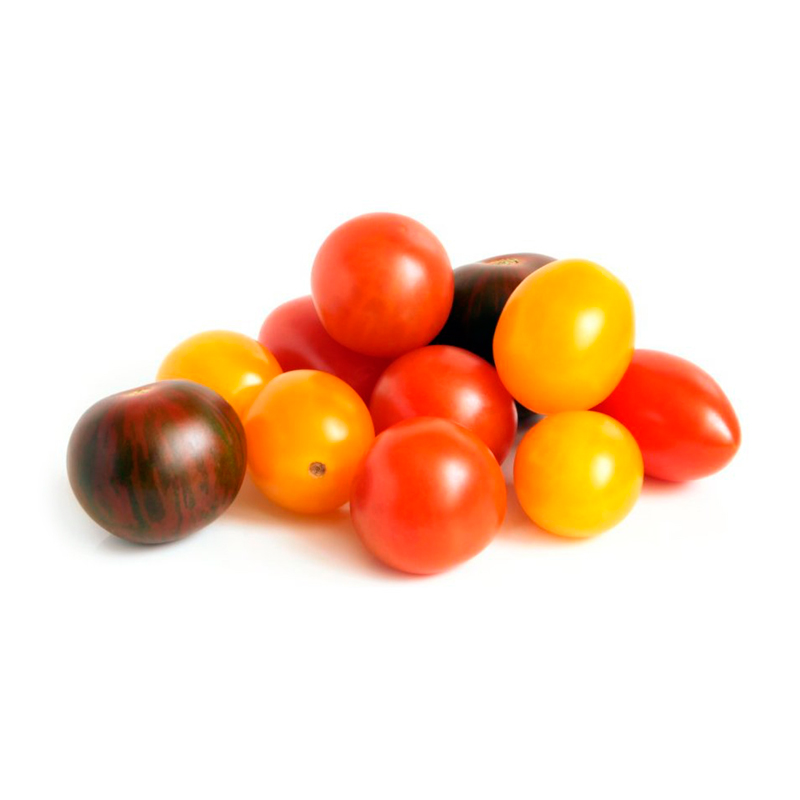 VITAMINES
Rich in vitamins C and A, and minerals (phosphorus, iron, calcium, magnesium, manganese, zinc, copper, potassium and sodium), as well as a high content of carotenes such as lycopene
HEALTHY
The tomato fruit is a very healthy food. Among the beneficial properties of tomato, is helping to control blood pressure.
LOW IN CALORIES
Low in calories, taking the tomato is recommended to keep you online. If you think about a diet to lose weight, you can include the tomato
LYCOPENO
The tomato is rich in lycopene, which can have beneficial effects for health.
Diameter
20 a 25 mm
25 a 30 mm
30 a 35 mm
Preparation

Net weight of box

6 x 250 gr

1,5 Kg

9 x 250 gr

2,25 Kg

10 x 300 gr

3,0 Kg

2,0 kg bulk bag

2,0 Kg

3,0 Kg bulk bag

3,0 Kg
JANUARY

100%

100%

FEBRUARY

100%

100%

MARCH

100%

100%

APRIL

100%

100%

MAY

100%

100%

JUNE

100%

100%

JULY

100%

100%

AUGUST

100%

100%

SEPTEMBER

100%

100%

OCTOBER

100%

100%

NOVEMBER

100%

100%

DECEMBER

100%

100%
Bio Sol Portocarrero, SAT | Ctra San José KM 3. | 04117 Barranquete, Nijar, Almería – España.

Legal notice | Company policy