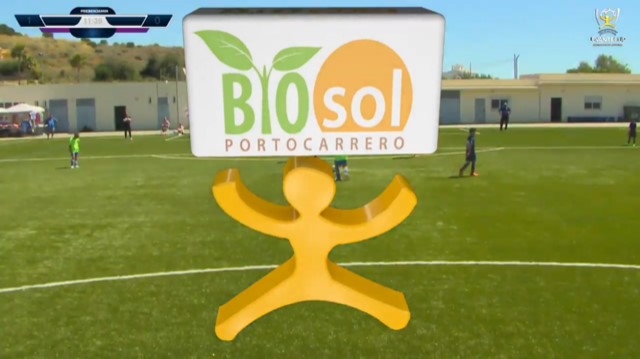 Last July 1st the "Levante Cup"  Tournament sponsored by Bio Sol Portocarrero ended, the tournament has been a great success sport event and has allowed thousands of people to know the province and, specifically, Levante Almeriense. The last edition of the 'Levante Cup' that has been developed during the weekends of the month of June in the venues selected by the organization: Vera, Garrucha, Mojácar and Turre.
Bio Sol Portocarrero has sponsored this event that has brought together the great promises of football in a few days of coexistence and respect. In addition to publicizing the Levante Almeriense area where Bio Sol Portocarrero has been based for 20 years. The sponsorship of this event is for Bio Sol Portocarrero part of its social commitment with the youngest, healthy eating and sports.
Throughout the tournament, participants have been able to regain their strength with the 100% Biological Efficient Gazpacho.
Results (Press Release)
About the clubs that have participated in a tournament that has become one of the great references of grassroots football, the last champion was the CD Baza, which achieved the victory in the category of 'females' with which the point was made and final to this Levante Cup 2019 after beating Lorca Féminas AD in the final.
Previously, the RC Deportivo de la Coruña was the winner in the 'infantile' category after beating FC Cartagena in the last match of the championship, which also included the categories of 'prebenjamín', 'benjamín' and 'alevín'. Among all the categories with which this tournament has counted, the chosen venues in the province have been able to host the affiliates of teams such as Barça, Malaga, Levante UD, Real Betis, Getafe CF; Villarreal CF; Atlético de Madrid or Granada CF, among many others. The tournament has also been an opportunity to see in action the younger players of the local clubs who, despite the high quality of the rivals, have managed in some cases to make a great championship as was the case of the prebenjamines of the CD Vera, who achieved a valuable third position in their category.