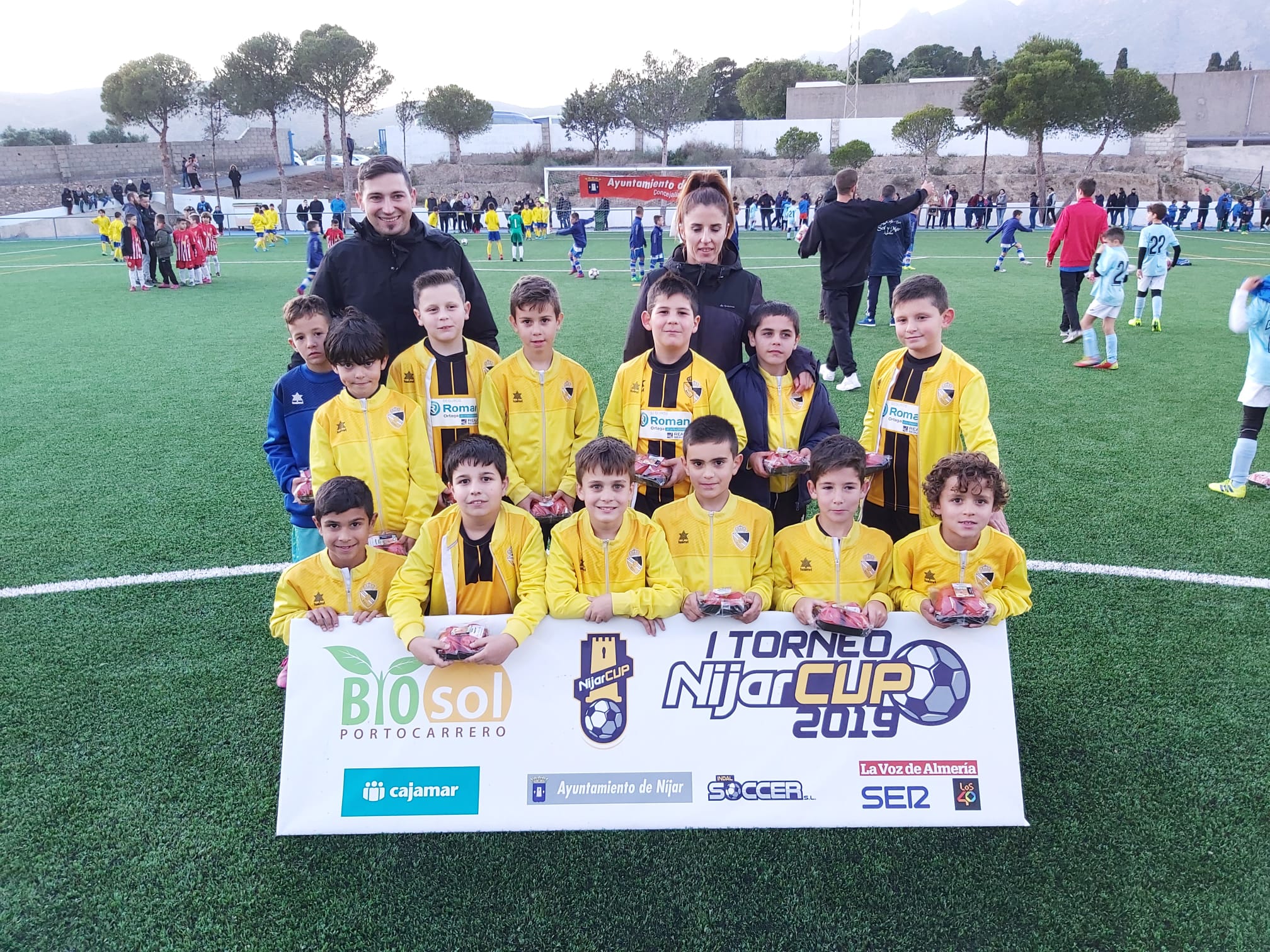 From December 26 to 29 the first edition of the Níjar Cup futbol tournament took place, this event has been sponsored by Bio Sol Portocarrero, as the main sponsor, Bioterraneo and El Camaleón Verde.
We spent 3 intense days of competition in which 76 teams have participated and has gathered more than 1200 promises of national football in the fields of Villa de Níjar and Antonio Gutiérrez in Campohermoso, in the Municipal of 'Colonization' of San Isidro. The opening day opened with the matches between Almeria, Elche and Granada, of the Genuine League for disabled players, and the presence of municipal authorities, organizers and main sponsors.
The Tournament has been a great success of sport and health where participants have been able to taste the organic products of Biotérraneo to regain strength after the games, in addition all teams, family and visitors have been able to enjoy the Christmas activities of the municipality of Níjar and know the places of the natural park Cabo de Gata-Níjar since the weather has accompanied.
Bio Sol Portocarrero closes with this event the commemoration of its 20 years dedicated to organic farming and reaffirms its commitment reaffirms its commitment to the care of the environment, healthy lifestyle and youth.